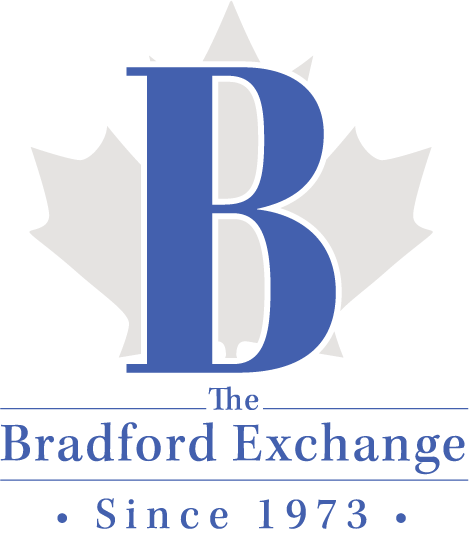 Merci d'avoir visité notre site bradfordexchangequebec.ca
À partir du 28 mars 2018, nous ne serons plus en mesure d'accepter de nouvelles commandes sur notre site Internet. Pour passer une nouvelle commande, vous pouvez toujours compléter et retourner le bon de commande habituel inclus dans l'annonce publicitaire que vous avez reçue par courrier ou bien dans votre offre reçue par courriel. Ou, pour un service plus rapide, veuillez téléphonez au 1-866-285-1242 pour vous entretenir avec l'un de nos représentants du service à la clientèle.
Toute commande précédemment passée sur notre site Internet sera honorée. Si vous avez la moindre question ou préoccupation à propos d'une commande récente que vous avez passée sur notre site Internet, veuillez prendre contact avec notre service à la clientèle au 1-866-285-1242.
Merci beaucoup. Nous sommes impatients de recevoir votre commande!
Thank you for visiting bradfordexchangequebec.ca
As of March 28, 2018, we will no longer be processing new orders through our website. To place a new order, you may still complete and return the Reservation Application from your advertisement or mail offer. Or, for fastest service, please call 1-866-285-1242 to speak to one of our customer service representatives.
All orders previously placed through our website will be fulfilled. If you have any questions or concerns about a recent order you placed through our website, contact customer service at 1-866-285-1242.
Thank you very much. We look forward to your order!