Dolly Mama "Happy Hour" Holiday Ornament
Dolly Mama's Happy Hour Ornament
Artist Joey Heiberg's Dolly Mama ornament is hand-painted with fabric details and sassy style. An oversized "cocktail glass" features a witty message.
Price:

$44.99 CAD
s&s◇

$9.99 CAD
Description
Our heirloom-quality collectibles, custom apparel and fine jewellery creations are renowned for their attention to quality, artistry and detail. We take great pride in offering you truly distinctive treasures that are not found elsewhere. Each one is an original design, superbly handcrafted for years of enjoyment and available from The Bradford Exchange. Plus, we assure your 100% satisfaction by offering the best guarantee in the business. So don't wait - order now!
Features
This exclusive collectible Dolly Mama's Happy Hour Ornament from The Bradford Exchange features:
Bring home a sassy Christmas tree ornament that will make your season brighter, featuring artist Joey Heiberg's beloved Dolly Mama character and available only from The Bradford Exchange
Handcrafted with exquisite details, this sassy sister wears a stylish hat and leans up against an oversized cocktail with the words "The Divine life" on the glass
Simulated gems and poufy fabrics add razzle dazzle to this delightful ornament and a golden hanging cord allow for immediate display
Certificate of Authenticity
Measures 14 cm H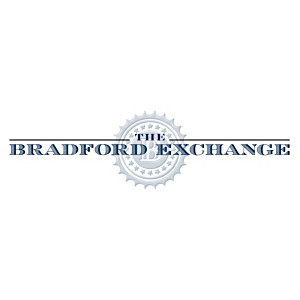 Buy This Item Now:

Dolly Mama "Happy Hour" Holiday Ornament
Dolly Mama's Collectible Happy Hour Ornament Brightens Up Your Christmas Tree with Sassy Characters by Artist Joey Heiberg!
Price:

$44.99 CAD
s&s◇

$9.99 CAD
Item no:

107404003
© by joey Inc.
©2016 The Bradford Exchange