Reversible Sterling Silver And Crystal Earrings
Night And Day Reversible Earrings
Handcrafted, reversible sterling silver earrings with clear crystals for day and black crystals for night. Gift box.
Price:

$149.00 CAD
s&s◇

$14.99 CAD
Description
Capture the gleaming bright of day and the dark beauty of night in one exclusive pair of reversible crystal earrings. The Night and Day sterling silver earrings, a fine jewellery design available only from The Bradford Exchange, open a whole new world of fashion options in this stunning two-sided jewellery gift for her.
Handcrafted from sterling silver, these Swarovski® crystal earrings are each set with double rows of the dazzling crystals. One side glistens with light-catching clear crystals, while the other gleams with crystals the colour of midnight black. These dramatic reversible crystal earrings make a perfect jewellery gift for her to wear anytime. Strong demand is expected and you won't want to miss out. Order now!
California Residents click here for Proposition 65 notice.
Features
These exclusive reversible crystal earrings from The Bradford Exchange feature:
An extraordinary display of night and day in one stunning set of reversible crystal earrings, a fine jewellery design available only from The Bradford Exchange
Each earring is set with double rows of sparkling Swarovski® crystals for optimum dazzle
Choose which colour to showcase! Swarovski crystal earrings feature light-catching clear crystals on one side and midnight black crystals on the other side, for a unique reversible option
Handcrafted sterling silver earrings feature popular cuff style for a stylish fashion statement
This solid sterling silver jewelry is enhanced with a fine layer of rhodium plating, a member of the platinum family of precious metals, for maximum shine and beauty
Arrive in an attractive custom-designed presentation box
A remarkable keepsake or unique jewellery gift for her
Certificate of Authenticity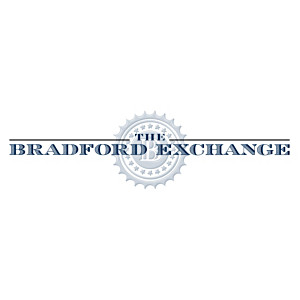 Buy This Item Now:

Reversible Sterling Silver And Crystal Earrings
Reversible Crystal Earrings Reflect Dual Spirit of Night and Day! A Dazzling Jewellery Gift for Her!
Price:

$149.00 CAD
s&s◇

$14.99 CAD
Item no:

104478001
©2008 The Bradford Exchange. All rights reserved.