Royal Fascinator Hat Box Figurine Collection
Royal Fascinator Hat Box Figurine Collection
A first! Handcrafted and hand-painted hat box figurines recapture the royal fascinators Catherine has worn around the world. Limited editions.
Measure 8.9 cm H x 6.3 cm in diameter
Price:

$34.99 CAD
s&s

$8.99 CAD
Description
Since her nuptials to Will, Catherine has gone from a gorgeous bride to regal London royalty, not to mention an international fashion icon. Her chic approach to headwear now inspires this first-ever royal fascinator hat box figurine collection. Each sculpted hat box in the collection celebrates a different royal fascinator worn by the Duchess, beginning with Issue One, Regal in Red. Soon, your collection continues with Issue Two and additional collectible hat box figurines, each a separate issue to follow.‡
Available exclusively from The Bradford Exchange, each limited-edition collectible hat box figurine in this unique collection is masterfully handcrafted of artist's resin and hand-painted in exquisite detail. Each features a different sculptural royal fascinator, including the red Maple Leaf fascinator that Catherine donned on Canada Day. In addition to being a stylish work of art, each sculpted hat box opens to reveal a storage space for holding your own small treasures. Passionate demand is anticipated, so order now!
Features
This exclusive fascinator figurine collection from The Bradford Exchange features:
Celebrate Duchess Catherine's sophisticated style with this first-ever Royal Fascinator Hat Box Figurine Collection, available only from The Bradford Exchange
Each unique hat box figurine in the collection is handcrafted of artist's resin and hand-painted
Figurines are each accented by a detailed sculpture recreating a different royal fascinator worn by Catherine in her travels around the world
Inside each hat box sculpture is a fully-lined storage place that's perfect for keeping your own "royal" treasures, such as jewellery, mementos, and keepsakes
Editions limited to 295 casting days, so order now!
Certificates of Authenticity
Measure 8.9 cm H x 6.3 cm in diameter
Subscription
Ordering a Collection by Subscription Plan is for Smart Collectors:
Reserves the entire collectible Royal Fascinator Figurine Collection from The Bradford Exchange in your name so you never risk an increase on the price of other collectibles in this collection, or miss a single issue of this collection
‡Each issue will be shipped to you for your review, about one every month or two (pending availability), at the same low issue price and charged to the credit card on which your order was placed. No need to order each one separately
You may cancel your collection at any time with no obligation
"Issue One - Regal in Red," will be followed by "Issue Two" and additional fascinator hat box figurines as they become available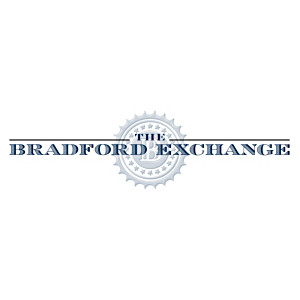 Buy This Item Now:

Royal Fascinator Hat Box Figurine Collection
Fascinator Figurine Collection Pays Tribute to Royal Fashion! Sculpted Hat Box Collection Inspired by Duchess Catherine!
Price:

$34.99 CAD
s&s

$8.99 CAD
Item no:

903563
©2012 The Bradford Exchange. All rights reserved.