"Seasons Of Radiance" Thomas Kinkade Porcelain Art Prints
Thomas Kinkade Seasons Of Radiance Wall Decor Collection
First-ever collection presenting seasonal Thomas Kinkade art on porcelain prints to form a panoramic scene. FREE display. Edition limited to 2,500.
Porcelain prints measure 19.1 cm W x 19.1 cm H; display is 87.3 cm L
Price:

$49.99 CAD
s&s◇

$9.99 CAD
Description
How do you create an art gallery in your home that invites the splendour of each season into every day? Now it's easy when you showcase the luminous seasonal artworks of Thomas Kinkade on the porcelain art prints of this wall decor collection. This stunning first-ever gallery-style art collection begins with Issue One, Summer Light. Next, you'll welcome the glowing beauty of Issue Two, Autumn Brilliance. Soon your collection will continue with Issue Three, a beautiful ebony-stained wall display, yours FREE* with the collection, followed by Issue Four, Winter Majesty, and your collection will be complete with Issue Five, Spring Splendour. Each issue arrives separately.‡
A Bradford Exchange exclusive, this premiere porcelain wall decor collection offers an extraordinary presentation of Thomas Kinkade art. Four of his spectacular summer, fall, winter and spring scenes are reproduced in glorious color and detail on lustrous, triple-fired square porcelain prints. Arrange them on the elegant gallery-quality wooden display and suddenly each scene flows seamlessly into the next, forming a sweeping, never-before-revealed panoramic vista. Edition is limited to 2,500 and strong demand is expected for innovative collection, so don't delay. Order now!
Features
This exclusive collectible Thomas Kinkade porcelain art prints wall decor collection from The Bradford Exchange features:
Invite the splendour of every season into your home with this first-ever presentation of four seasonal artworks by Thomas Kinkade on porcelain art prints in one innovative wall decor collection, available only from The Bradford Exchange
Each square porcelain print displays a luminous spring, fall, winter, and summer scene by Thomas Kinkade, superbly reproduced in glorious colour and detail
All 4 prints are crafted of lustrous, triple-fired porcelain for lasting beauty
Displayed together, each scene flows seamlessly into the next, forming a sweeping, never-before-revealed panoramic vista
The FREE* gallery-quality ebony-stained wall display unifies your collection with understated elegance
A sophisticated presentation of Thomas Kinkade art you are sure to enjoy in your home, or a spectacular gift for a fellow collector of Thomas Kinkade art
Edition limited to 2,500, so order now
Hand-numbered with matching Certificates of Authenticity
Porcelain prints measure 19.1 cm W x 19.1 cm H; display measures 10.8 cm W x 87.3 cm L x 6.4 cm D
Subscription
Ordering a Collection by Subscription Plan is for Smart Collectors:
Reserves the entire collectible Thomas Kinkade Seasons Of Radiance Wall Decor Collection from The Bradford Exchange in your name so you never risk an increase on the price of other collectibles in this collection, or miss a single issue of this collection
‡Each issue will be shipped to you for your review, about one every month or two (pending availability), at the same low issue price and charged to the credit card on which your order was placed. No need to order each one separately
You may cancel your collection at any time with no obligation
"Issue One - Summer Light," will be followed by "Issue Two - Autumn Brilliance," "Issue Three - the FREE ebony-finished wooden display," "Issue Four - Winter Majesty," and "Issue Five - Spring Splendour" to complete the collection
*There is a one-time shipping and service charge of $9.99 for the display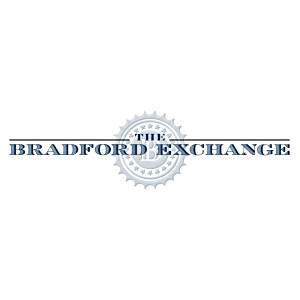 Buy This Item Now:

"Seasons Of Radiance" Thomas Kinkade Porcelain Art Prints
Thomas Kinkade Porcelain Art Prints Make a Seasons Wall Decor Collection Like No Other when Showcased on the Elegant FREE Display!
Price:

$49.99 CAD
s&s◇

$9.99 CAD
Item no:

903259
©2012 Thomas Kinkade
©2012 The Bradford Exchange. All rights reserved.