Jasmine Becket-Griffith Fairy And Dragon Figurines
Fairy Dragonling Companions Figurine Collection
Noted fantasy artist's signature style offers wide-eyed fairies with bright outfits and fanciful dragon wings, cuddling "dragonling" dragon babies.
Measure approximately 10.2 cm
Price:

$34.99 CAD
s&s

$8.99 CAD
Description
Dragons are a fairy's best friend, and now a collection of fairy figurines invites you to join the fun! This magical collection of dragon and fairy fantasy art duos is exclusively from The Hamilton Collection and features the spellbinding imagery of acclaimed fantasy artist Jasmine Becket-Griffith. Your collection begins with Issue One, Ruby. Soon, your collection will be joined by Issue Two, Ivy, Issue Three, Sun and additional fairy figurines, each a separate issue to follow.‡
You'll enjoy all the fun and mystical details of these handcrafted, hand-painted figurines! Each fairy in this collection wears a spunky hairstyle and outfit and also boasts an intricate pair of "dragon" wings. Plus, each fairy is joined by a captivatingly cute baby dragon outfitted with tiny dragon wings and an adorable expression! This limited-edition collection makes a unique fantasy art gift and it's the perfect keepsake for you! Strong demand is expected - order now!
Features
This exclusive collectible dragon-themed fairy figurine collection from The Hamilton Collection features:
Discover a magical fairy friendship with this exclusive dragon and fairy figurine collection, only from The Hamilton Collection
Each dragon and fairy fantasy art figurine in the collection is inspired by the imagery of acclaimed fantasy artist Jasmine Beckett-Griffith
Fairy figurines are handcrafted in artist's resin and expertly hand-painted by master artisans in vibrant, colourful hues
Each fully sculptural figurine in the collection features a feisty fairy posing with her baby dragon companion
Each fairy wears a spunky hairstyle and unique outfit as well as an intricately sculpted pair of "dragon" wings
Cute-as-can-be baby dragonlings also have tiny dragon wings and irresistible facial expressions
The collection makes a wonderful dragon and fairy fantasy art gift and is also the perfect addition to your own collection
Editions limited to 95 casting days, so order now
Hand-numbered with matching Certificates of Authenticity
Measure approximately 10.2 cm
Subscription
Ordering a Collection by Subscription Plan is for Smart Collectors:
Reserves the entire Fairy Dragonling Companions Figurine Collection from The Hamilton Collection in your name so you never risk an increase on the price of other collectibles in this collection, or miss a single issue of this collection
‡Each issue will be shipped to you for your review, about one every month or two (pending availability), at the same low issue price and charged to the credit card on which your order was placed. No need to order each one separately
You may cancel your collection at any time with no obligation
"Issue One - Ruby" will be followed by "Issue Two - Ivy," "Issue Three - Sun," "Issue Four - Aqua" and additional dragon and fairy figurines as they become available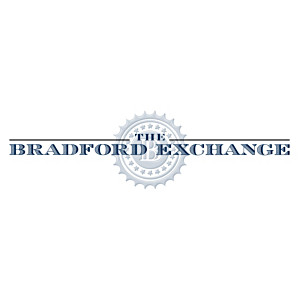 Buy This Item Now:

Jasmine Becket-Griffith Fairy And Dragon Figurines
Exclusive Dragon and Fairy Fantasy Art Collection! Ruby Fairy Figurine Is Just the Beginning of a Magical Friendship!
Price:

$34.99 CAD
s&s

$8.99 CAD
Item no:

902965
©Jasmine Becket-Griffith
©2012 The Hamilton Collection. All rights reserved.