Carol McBride's Miniature Teaspoon Fairies Figurines
Carol McBride Teaspoon Fairies Figurine Collection
Teaspoon-sized handcrafted fairy figurines by Master Fantasy Artist Carol McBride. Real mohair and micro-glitter wings. FREE wooden display stand.
Measure approximately 15 cm L
Price:

$44.99 CAD
s&s

$9.99 CAD
Description
Fairies are so famously shy, and small that we might go a whole lifetime and never see one. Now a figurine collection by Master Fantasy Artist Carol McBride, lets you discover the magic of miniatures starting with Issue One, Dewdrop, complete with her own FREE wooden display stand. Before long your collection will continue with Issue Two, Flutterwing, and additional fairy figurines with FREE wooden display stands, each a separate issue to follow.‡
Available only from The Ashton-Drake Galleries, the adorable fantasy fairy figurines in this collection are carefully handcrafted of fine artist's resin in minute detail, and completely hand-painted for lifelike qualities. Delight in each fairy's soft curls of real mohair and sparkling, translucent wings touched with micro-glitter. They're perfect collectibles for you or to give as unique fairy gifts, but hurry if you want to bring home these precious darlings - strong demand is expected! Order now!
Features
These exclusive collectible miniature fantasy fairy figurines from The Ashton-Drake Galleries feature:
A precious collection of fairy figurines that are so small they each fit in a teaspoon, available only from Ashton-Drake
Included FREE wooden display stand with each issue, custom-designed to hold the shaft of each fairy figurine's teaspoon at the perfect angle for your tabletop or wall display
Each of the lifelike miniature fantasy fairy figurines in this collection was created by master fantasy artist Carol McBride
Each issue in this collection arrives resting on her very own vintage-style teaspoon, and is cast in artist's resin and completely hand-painted with soft, dreamy expressions and beautiful poses
Soft curls of real mohair and translucent wings sparkling with micro-glitter adorn each miniature fairy figurine
One-of-a-kind collectible fairy figurines you can display alone or together, or the perfect fantasy gifts
Certificates of Authenticity
Measure approximately 2-1/4" L; 5.7 cm L; complete display with silvertone teaspoon is approximately 6" L ; 15.2 cm L
Subscription
Ordering a Collection by Subscription Plan is for Smart Collectors:
Reserves the entire collectible Carol McBride Teaspoon Fairies miniature figurine collection from The Ashton-Drake Galleries in your name so you never risk an increase on the price of other collectibles in this collection, or miss a single issue of this collection
‡Each issue will be shipped to you for your review, about one every month or two (pending availability), at the same low issue price and charged to the credit card on which your order was placed. No need to order each one separately
You may cancel your collection at any time with no obligation
"Issue One - Dewdrop with FREE wooden display stand" will be followed by "Issue Two - Flutterwing" and additional collectible miniature fairy figurines as they become available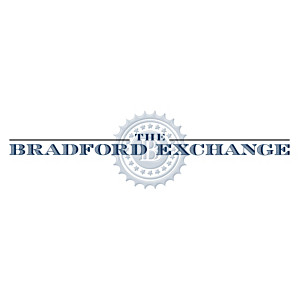 Buy This Item Now:

Carol McBride's Miniature Teaspoon Fairies Figurines
Exclusive Collectible Fantasy Fairy Figurine Collection! Miniature Fairies by Artist Carol McBride Fit in Spoons!
Price:

$44.99 CAD
s&s

$9.99 CAD
Item no:

901009
Fairy figurines are not removable from teaspoons. Spoon designs may vary.
©2007 The Ashton-Drake Galleries