Disney Princess "Visions Of Enchantment" Plate Collection
Disney Visions Of Enchantment Plate Collection
Porcelain collector plates feature full-color art of favorite Disney Princess characters with classic movie scenes, sparkling simulated gems, more.
Price:

$39.99 CAD
s&s◇

$9.99 CAD
Description
Disney's famous Princesses are a joy to behold! Their beauty, magic and sparkling romance have captivated many a heart on the silver screen. Now, be enchanted all over again with a stunning collection of collectible Disney Princess wall decor collector plates from The Bradford Exchange. Relive the classic tales beginning with Issue One, Cinderella. Soon you can look forward to Issue Two, Snow White and additional issues of Disney Princess collector plates, each a separate issue to follow.‡
Let Disney's glorious royals cast a beautiful spell with this collectible Disney Princess wall decor collection. Fall in love all over again with each plate, crafted in fine porcelain and embellished with shimmering simulated gems and glitter. Each princess' skirt showcases full-color artwork that tells her unforgettable story. What unique keepsakes or remarkable Disney gifts. Hurry, strong demand is expected and you won't want to miss out. Order now!
Fine collectibles, not intended for children.
Features
This collectible Disney Princess wall decor collector plate collection from The Bradford Exchange features:
Collectible Disney Princess wall decor that enchants with memorable, full-color artwork, available from The Bradford Exchange
Crafted in exquisite porcelain, each Disney Princess collector plate is adorned with shiny simulated gems and sparkling glitter
Each includes a plate-hanging device on the back for instant display
Dazzling home decor or enchanting Disney gifts
Each edition is limited to 95 firing days, so order now
Hand-numbered with matching Certificates of Authenticity
Measure 9" H; 22.9 cm H
Subscription
Ordering a Collection by Subscription Plan is for Smart Collectors:
Reserves the entire collection of Disney Princess wall decor collector plates from The Bradford Exchange in your name so you never risk an increase on the price of other collectibles in this collection, or miss a single issue of this collection
‡Each issue will be shipped to you for your review, about one every month or two (pending availability), at the same low issue price and charged to the credit card on which your order was placed. No need to order each one separately
You may cancel your collection at any time with no obligation
"Issue One - Cinderella" will be followed by "Issue Two - Snow White" and additional Disney Princess collector plates as they become available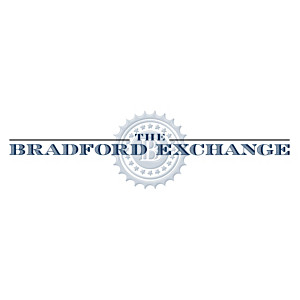 Buy This Item Now:

Disney Princess "Visions Of Enchantment" Plate Collection
Collectible Disney Princess Wall Decor Collection Accented with Art and Sparkles! Beautiful Keepsakes or Disney Gifts!
Price:

$39.99 CAD
s&s◇

$9.99 CAD
Item no:

900265
©Disney.
All Rights Reserved.