Train Accessories Collection
Train Accessories Collection
Exclusive! Each set of 6 detailed figurines is handcrafted and hand-painted for amazing realism. Railroad hands, conductors, travelers and more.
Measure from 3.8 cm to 5.1 cm H
Price:

$44.99 CAD
s&s◇

$9.99 CAD
Description
All aboard for a bigger and better train display! Now it's easy to add to the realistic charm of your train collection with these collectible train accessories, available only from The Bradford Exchange. They make the perfect accents for your train, starting with Issue One, Trackside Cleaning. Before you know it, the collection continues with Issue Two, Get Your Ticket. Later, you will receive additional train accessories, each a separate issue to follow.‡
You'll be amazed at the incredible detail in each and every one of these collectible electric train accessories from hard-working railroad hands to conductors, porters, and holiday travelers. Each set of six figurines and accessories is handcrafted and hand-painted, carefully designed to bring your train collection roaring to life! You won't find a finer value anywhere. Hurry, before they all "leave the station"! Order now!
Features
This exclusive electric train accessories collection from The Bradford Exchange features:
An extraordinary collection of collectible electric train accessories designed to perfectly complement your train display, available exclusively from The Bradford Exchange
Each set of six intricately detailed figurines and accessories is handcrafted of artist's resin and hand-painted by master artisans
Charmingly realistic figurines strike natural poses and add dynamic life to your train display
Exceptional value, attractively priced
Measure from 3.8 cm to 5.1 cm H
Subscription
Ordering a Collection by Subscription Plan is for Smart Collectors:
Reserves the Train Accessories Collection from The Bradford Exchange in your name so you never risk an increase on the price of other collectibles in this collection, or miss a single issue of this collection
‡Each issue will be shipped to you for your review, about one every month or two (pending availability), at the same low issue price and charged to the credit card on which your order was placed. No need to order each one separately
You may cancel your collection at any time with no obligation
"Issue One - Trackside Cleaning," will be followed by "Issue Two - Get Your Ticket," "Issue Three - Right On Time" and additional train accessories as they become available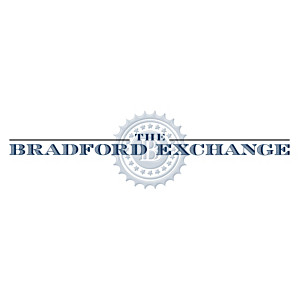 Buy This Item Now:

Train Accessories Collection
Exclusive Electric Train Accessory Collection Brings Your Holiday Train Display Roaring to Life!
Price:

$44.99 CAD
s&s◇

$9.99 CAD
Item no:

900225
©2005 The Bradford Exchange