Persis Clayton Weir "Deer Friends" Snowman Figurines
Deer Friends Figurine Collection
Limited-edition snowman figurines are decked out in hunters' ensembles. Complete with deer horns and featuring deer art by Persis Clayton Weir.
Measure approximately 20.3 cm H
Price:

$49.99 CAD
s&s◇

$8.99 CAD
Description
Deer friends indeed - there's sno' friendlier fellows than the guys in this collection! Snowman figurines are the perfect way to warm hearts, and the jolly outdoor sports-theme figurines in this collection do it with plenty of outdoorsy flair, starting with Issue One, The Buck Stops Here. Next, say hello to Issue Two, Stuck on You. Before long, your festively frosty collection will continue with additional collectible snowman figurines, each a separate issue to follow.‡
Available exclusively from The Bradford Exchange, each limited-edition collectible snowman figurine in this collection is carefully crafted and hand-painted. They are dressed in a variety of outdoor and sporting costumes, each adorned with classic nature artwork by acclaimed artist Persis Clayton Weir. Clever, intricately detailed accessories invite even more smiles. Don't wait to enjoy the company of these warm-hearted fellows - strong demand is expected! Order now!
Features
This exclusive collectible snowman figurine collection from The Bradford Exchange features:
A charming collection of snowman figurines featuring the work of acclaimed artist Persis Clayton Weir, available only from The Bradford Exchange
Ms. Weir's fascinating nature art adorns the costume of each collectible snowman figurine in this collection, beautifully reproduced in vivid colour and detail
Each delightful snowman figurine in this collection is meticulously crafted, hand-painted, and enhanced with iridescent glitter
Clever outdoor and sporting costumes make each snowman figurine a one-of-a-kind treat - you'll love their toggle buttons, binoculars, flannel shirts, plaid jackets, mittens - even hunting caps with antlers!
Wood-tone bases with brass title plaques add the perfect finishing touches
Editions strictly limited to 120 crafting days, so order now!
Hand-numbered Certificates of Authenticity
Measure approximately 20.3 cm H
Subscription
Ordering a Collection by Subscription Plan is for Smart Collectors:
Reserves the entire collectible Deer Friends Figurine Collection from The Bradford Exchange in your name so you never risk an increase on the price of other collectibles in this collection, or miss a single issue of this collection
‡Each issue will be shipped to you for your review, about one every month or two (pending availability), at the same low issue price and charged to the credit card on which your order was placed. No need to order each one separately
You may cancel your collection at any time with no obligation
"Issue One - The Buck Stops Here" will be followed by "Issue Two - Stuck on You" and additional collectible outdoor sports-themed snowman figurines as they become available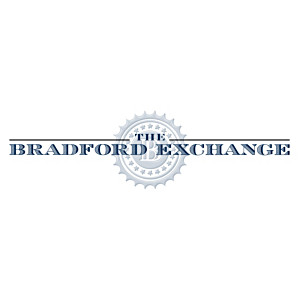 Buy This Item Now:

Persis Clayton Weir "Deer Friends" Snowman Figurines
Exclusive Collection! Snowman Figurines with an Outdoor Sports Theme, Clever Costumes and Nature Art by Persis Clayton Weir
Price:

$49.99 CAD
s&s◇

$8.99 CAD
Item no:

900201
Permission for reproduction of Persis Clayton Weirs' work has been granted by Wild Wings.
©2004 The Bradford Exchange