"Season Of The Wolf" Tomahawk Wall Decor With Al Agnew Art
Season Of The Wolf Wall Decor
Sculpted recreation of a ceremonial tomahawk handcrafted with feathers, beadwork, leather, and wolf portrait by Al Agnew.
Price:

$59.95 CAD
s&s◇

$9.99 CAD
Description
To the Native American people, the wolf was a creature of mystery and great power. As a show of respect, they decorated their most prized artefact - the ceremonial tomahawk - with the likeness of the wolf and called upon its spirit to guide them! Now you can share in that rich tradition with this bold Native American-inspired collectible replica ceremonial tomahawk, featuring the thrilling wolf art of acclaimed artist Al Agnew on its blade!
This exclusive, limited-edition Native American-inspired sculptural tomahawk from The Bradford Exchange is a unique work of wall decor art that illustrates the connection between native man and nature with sculptural artwork that flows down the handle, totem pole fashion! It is adorned with real feathers, colourful beadwork, and genuine leather strapping. A fascinating work of art that's sure to excite strong demand. Hurry - order now!
Features
This exclusive collectible Native American-inspired tomahawk wall decor from The Bradford Exchange features:
Bring the power of a Native American-style ceremonial tomahawk into your home with the Spirit Journey Wall Decor, available exclusively from The Bradford Exchange
Handcrafted of artist's resin to recreate a ceremonial tomahawk in authentic detail, this Spirit Journey wall decor honours the wolf, bear and eagle totems with three-dimensional sculpture on the handle
A mesmerizing wolf portrait by acclaimed artist Al Agnew is vividly showcased on the blade of this Native American-style wall decor
Adorned with real feathers, colourful beadwork and genuine leather strapping, just like the ceremonial tomahawks of old
Premiere issue in the Tomahawk Journey Wall Decor Collection
Hanging device included for immediate display
Edition strictly limited to 295 casting days, so order now
Accompanied by a hand-numbered Certificate authenticating your wall decor is an original from The Bradford Exchange
Measures 30.5 cm H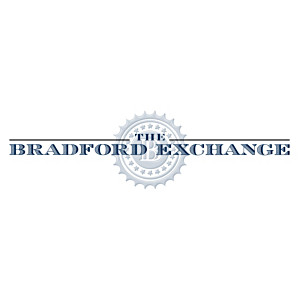 Buy This Item Now:

"Season Of The Wolf" Tomahawk Wall Decor With Al Agnew Art
Exclusive Native American Style Collectible Sculptural Tomahawk! Unique Presentation of Powerful Wolf Art by Artist Al Agnew!
Price:

$59.95 CAD
s&s◇

$9.99 CAD
Item no:

116094001
Al Agnew © is a registered trademark of The Al Agnew Collection Trust.
©2004 The Bradford Exchange. All rights reserved.