Victorian Lady Figurine With Thom's Art In Reflective Ball
Thomas Kinkade The Garden Of Prayer Figurine
Limited-edition Victorian lady figurine reflects the beauty of Thomas Kinkade's painting "The Garden of Prayer" in a unique reflective gazing ball.
Price:

$49.99 CAD
s&s

$9.99 CAD
Buy the Collection
This item is part of a collection. Subscribe to receive each issue in the collection by clicking "Add Collection to Cart."
Description
With a basket of flowers at her side, this fashionable Victorian lady dreamily gazes upon the serene reflection of a Thomas Kinkade garden in the mirror-like ball, her spirit touched by the remarkable peace and serenity its splendour inspires. Welcome to the idyllic world of the Painter of Light™, captured forever in this limited-edition Victorian lady figurine, inspired by one of his most favourite paintings "The Garden of Prayer," and available exclusively from The Hamilton Collection.
Dressed in a sweeping blue Victorian dress, this glorious collectible figurine is carefully handcrafted in artist's resin and beautifully hand-painted with bas-relief floral patterns. And simply take a gaze into her mirror-like reflective gazing ball to discover a remarkable miniature reproduction of "The Garden of Prayer." With colourful flowers blooming all around her, and Thom's signature golden lantern accenting her chapeau, this splendid Victorian lady figurine is waiting to take you on a stroll through unparalleled beauty. Care to accompany her? Order now!
Features
This exclusive collectible Victorian lady figurine from The Hamilton Collection features:
Thomas Kinkade's beloved painting "The Garden of Prayer" is showcased in a truly unique way in this Victorian lady figurine, available only from The Hamilton Collection
Exquisitely handcrafted in artist's resin and hand-painted to highlight the realistic detailing, including bas-relief floral patterns across her blue Victorian dress and the colourful blooming flowers all around her
She gazes into a mirror-like reflective ball that showcases a miniature reproduction of one of Thom's most favourite paintings, "The Garden of Prayer"
Discover one of Thomas Kinkade's signature golden lanterns accenting her chapeau
Premiere issue in the Thomas Kinkade Ladies of the Garden Figurine Collection
Edition is limited to only 95 casting days, so order now
Hand-numbered with matching Certificate of Authenticity
Measures 18.4 cm H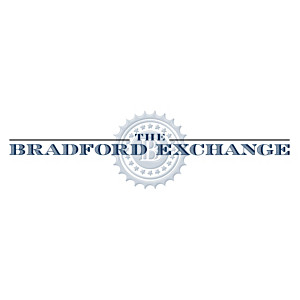 Buy This Item Now:

Victorian Lady Figurine With Thom's Art In Reflective Ball
Limited-Edition Victorian Lady Figurine Brings the Idyllic Beauty of Thomas Kinkade's "The Garden of Prayer" to Life!
Price:

$49.99 CAD
s&s

$9.99 CAD
Item no:

114533001
Detail from The Garden of Prayer ©1997 Thomas Kinkade
©2010 The Hamilton Collection. All Rights Reserved.