"My Precious Daughter" Porcelain Christmas Ornament
My Precious Daughter Ornament
Limited-edition cross-design ornament for your daughter. Handcrafted of cast metal scrollwork while Heirloom Porcelain centre bears loving message.
Price:

$44.99 CAD
s&s

$9.99 CAD
Description
Of all the special gifts in the world, none is more cherished than a daughter's love. That's why a mother's blessing for her daughter is among the most heartfelt of prayers. Now, you can remind her how much she means to you in a collectible Christian Christmas ornament lavished with over 40 glittering simulated gemstones.
Honour your love for a dear daughter with this limited-edition Christian Christmas ornament, available exclusively from Bradford Editions. This stunning keepsake or exquisite cross gift for daughters features handcrafted scrollwork, elegant filigree and a lustrous Heirloom Porcelain® centre that showcases words of blessing in gleaming platinum script. Strong demand is expected, and you won't want to miss out. Order now!
Features
This exclusive collectible Christian Christmas ornament gift for daughter from Bradford Editions features:
An heirloom-quality keepsake touched with simulated jewels, platinum and Heirloom Porcelain®, available only from Bradford Editions
This Christian Christmas ornament showcases a timeless cross design handcrafted of cast-metal scrollwork and lavished with elegant filigree and silver plating
Lustrous Heirloom Porcelain centre showcases the message "May the Lord Bless and Keep You My Precious Daughter" in gleaming platinum script
Lavished with over 40 sparkling simulated gems!
Memorable keepsake or cross ornament gift for daughters, granddaughters, stepdaughters or daughters of the heart
Silvery hanging cord included for immediate display
Premiere issue in the Bless My Daughter Christian Christmas ornament collection
Edition is limited to 95 firing days, so order now
Hand-numbered with matching Certificate of Authenticity
Measures about 12.7cm H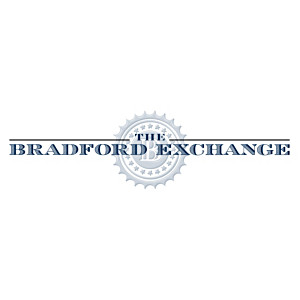 Buy This Item Now:

"My Precious Daughter" Porcelain Christmas Ornament
Christian Christmas Ornament has Over 40 Simulated Gems! Exclusive Limited-edition Keepsake Cross Gift for Daughters!
Price:

$44.99 CAD
s&s

$9.99 CAD
Item no:

103979001
©2006 The Bradford Editions