Disney Cinderella Porcelain Wall Hanging Collector Plate
Disney Cinderella Collector Plate
Full-colour Disney art on Cinderella's flowing skirt depicts this fairytale in vivid detail. Edition limited to 95 firing days. Ready to hang.
Price:

$39.99 CAD
s&s◇

$9.99 CAD
Buy the Collection
This item is part of a collection. Subscribe to receive each issue in the collection by clicking "Add Collection to Cart."
Description
Doesn't your heart ache for the lovely Cinderella, when the clock strikes midnight and she must leave her handsome prince (and one telltale glass slipper) at the ball? Now, your very own pumpkin carriage and prancing steeds will whisk you away in an enchanting Disney Cinderella collector plate crafted in fine porcelain and embellished with shimmering simulated gems and glitter.
Relive memories of a fairytale where true love reigns with this limited-edition Disney Princess collectible, available from The Bradford Exchange. The skirt on this enchanting Cinderella collector plate showcases full-colour artwork that tells her amazing story. Strong demand is expected, so hurry before the clock strikes. Order now!
A fine collectible, not intended for children.
Features
This Disney Cinderella collector plate from The Bradford Exchange features:
Disney Cinderella collector plate that showcases enthralling full-colour Disney artwork, available from The Bradford Exchange
Includes a plate-hanging device on the back for instant display
Unique home decor or thrilling Cinderella gift
Premiere issue in the Visions of Enchantment collector plate collection
Edition is limited to 95 firing days, so order now
Hand-numbered with matching Certificate authenticating your collector plate is an original from The Bradford Exchange
Measures 22.9 cm H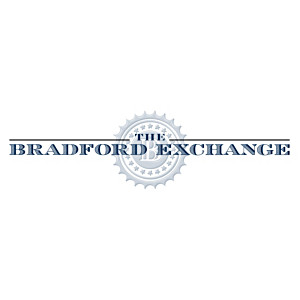 Buy This Item Now:

Disney Cinderella Porcelain Wall Hanging Collector Plate
Unique Disney Cinderella Wall Decor Shimmers with Art and Simulated Gems! Ideal Keepsake or Princess Collectible Gift!
Price:

$39.99 CAD
s&s◇

$9.99 CAD
Item no:

102583001
©Disney.
All Rights Reserved.